All You Need to Know About US Gambling Laws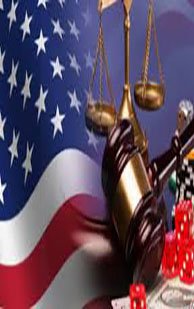 There's a myth which keeps popping up: that online gambling is forbidden by federal law. But this has never been the case. The only way you're ever going to get in trouble for online gambling is through state law rather than federal.
This misconception most likely comes from people misunderstanding the Unlawful Internet Gambling Enforcement Act of 2006. Just like with land-based gambling, there's a variety of attitudes regarding online gambling present in the United States. In some states, it's perfectly legal to gamble online, whereas in others, it's totally prohibited. Read further to find out more about US gambling laws.
Semi-Legal States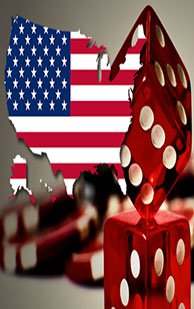 In some states, the practice of online gambling is not strictly banned, but there are a lot of regulations surrounding how it's meant to be done. For example, in the state of Nevada, you may only gamble online on specially-licensed poker sites.
While this isn't ideal for Nevada gamblers, they can rest easy knowing their state is home to some of the best brick and mortar casinos in the world, where, of course, gambling is completely legal.
Other states have somewhat ambiguous rules when it comes to US gambling laws. For example, the laws in South Carolina do not mention online gambling directly. However, they do certainly mention other forms of gambling and the punishment for those can be quite significant. Given that South Carolina is not a state that looks too kindly on gamblers, it's probably worth playing your online casino games elsewhere if you can.
Legal States
Many states have laws which explicitly only target the operators. This means you can essentially play whatever you want in these states. For example, there's Kentucky; in this state, it's considered illegal to "advance gambling activity."
This is something that could only ever be applied to casino operators rather than players. This effectively means that playing on online gambling houses is totally legal in Kentucky.
Maine is another state in which you shouldn't have any problems as a player. There are certainly laws against unlawful gambling, but these are only directed at those who are running the operation. You have nothing to worry about unless you're trying to run your own games.
Illegal States
In a good number of states, online gambling is totally and unambiguously illegal for US gambling laws. For example, there's little left to the interpretation of the Louisiana law books. The law about online gambling there says the following: "Whoever commits the crime of Gambling by Computer shall be fined not more than five hundred dollars, or imprisoned for not more than six months, or both."
Another state where wagering online is not permitted is Iowa. In fact, the state laws surrounding online gaming are probably some of the harshest in the USA. Other than regulated forms of wagering, it's a crime to "make any bet" in Iowa. Depending on the amount of cash involved, gambling is a crime that could be considered a felony.
Know the US Gambling Laws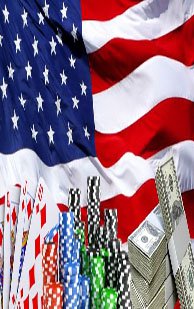 Whenever you gamble, you want to make sure you stay on the right side of the law. Always do your research on the state you're in and make sure online gambling is permitted. Look around our website for more helpful advice.
Main Menu